Ignition cable technologies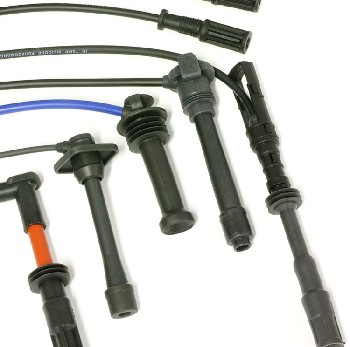 There are three types of spark plug wires.

They differ in the materials used as conductors and the type of resistance required for interference suppression.

Copper wires with a resistor in the connectors
Carbon-resistant wires
Wires with inductive reactance

For all versions a silicone rubber sheath is used, a material that has a high resistance even in extreme conditions with high temperatures or in the presence of oil or gasoline.